The Benefits Of Underground Drainage Pipe Installation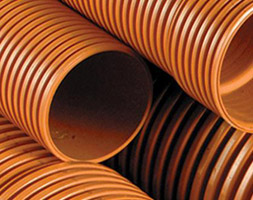 Drainage Pipe Installation
Do you require a fast, simple and effective drainage solution? All across London and Southern England, Rouden Pipetek provides the best underground drainage pipe system that suits your exact needs and requirements.
We offer a diverse range of drainage systems designed to solve a variety of congested problems. Drain away sewage and grey wastewater with a piping system that is durable, long-lasting and efficient.
Whether you require a solid solution for sinks, baths, dishwashers, washing machines or other, discover some the key benefits of our underground drainage pipe installation today.
Suitable For Residential Or Commercial
Both residential and commercial installations widely use our intelligently designed drainage pipe system. So whether your home or business requires immediate drainage attention, then we can find the best solution for you. Plus, all of our systems are manufactured in the UK. Therefore they hold all of the necessary certificates and approvals for your complete peace of mind.
Flexible & Adaptable System
We are thrilled to offer you a very flexible and adaptable installation. The drainage pipe system we use is highly flexible and able to accommodate normal ground movement. Furthermore, the system is extremely adaptable and will be able to easily connect to existing drainage systems.
Quick & Easy Installation Process
Time is of the essence, which is why we provide you with the best solution as quickly and with as much ease as possible. We have a highly experienced and knowledgable technical team. They will be able to conduct an installation to your exact specifications, as well as offer any additional support you may require.
Are you ready to get the drainage pipe installation you need? Are you located in London, Crawley or Southern England? For further information, contact us today and one of our dedicated members will be happy to answer all of your questions.