Case Study: Storm Crates, Haywards Heath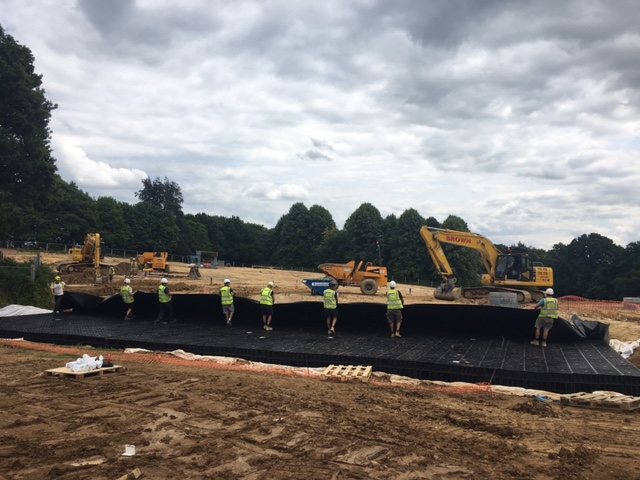 Rouden Pipetek recently supplied 11,200 storm crates to a well-known civil engineering company.
The storm crates were supplied to create 3 large attenuation tanks on a housing development project in Haywards Heath. This sustainable water management system will prevent surface water flooding where 250 homes are due to be built.
11,200 Polystorm crates (enough to fill 29 arctic lorries!) were delivered within the required time frame of 2 working days. With extensive warehouse space across two branches, Rouden Pipetek have the capacity to deliver large volumes of drainage supplies in short time frames.
Rouden Pipetek worked closely with the civil engineering company to ensure the installation ran smoothly. To find out more about our attenuation products, please get in touch! Find your nearest branch via our Contact us page.