Civil Engineering Services from Rouden Pipetek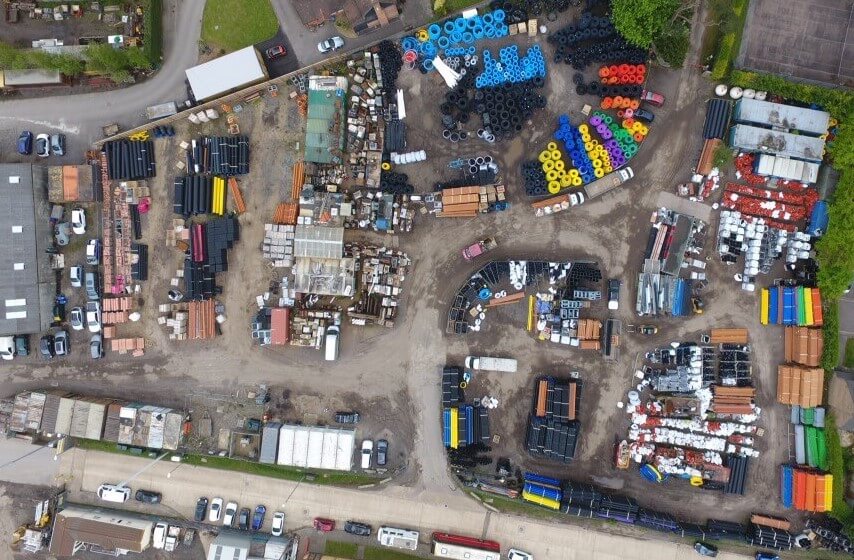 At Rouden Pipetek we have a range of specialist services to help you with choosing the right supplies for your projects. Our services include:
Vast Stock Holding
At Rouden we boast an incredibly well stocked yard at our 4-acre Horsham branch. Our comprehensive stock has a wide range of pipework and drainage products to suit any civil engineering and groundwork project.
This means that in the majority of cases we will be able to service your requirements from our own stock without having to order in. We can supply you quickly and efficiently due to the sheer depth of our stock so you can get your project underway. Our Petersfield and Maidstone branches also benefit from our Horsham yard via regular movement of vehicles.
Helpful Technical Sales Team
We have a highly experienced and knowledgeable Technical Sales Team that is ready to help you. They are well versed in all the details of Drainage, Pipework and Groundwork supplies. They have a wide range of skills and experience and will be happy to assist you in any way.
Some of our fully trained staff have over 30 years of experience in the industry, and they know that buying drainage supplies can be tricky. This is why our team is a great point of contact for help and advice on buying groundwork and drainage supply.
Next Day Delivery Service
We understand that you will want your supplies as quickly as possible, which is why we offer a next day delivery service. Our drivers will make sure that all your supplies arrive on time and safely, and we are confident that our response times are unrivalled in our area.
We have 10 specialist vehicles to carry our deliveries. Our main delivery area is Sussex, Kent, Essex, Surrey, Hampshire, Berkshire, Oxford, Buckinghamshire, Hertfordshire and London. Though we can also deliver nationwide through our relationships with other transport firms. Contact our sales team for details on this.
Order And Collection Services
For your convenience you can visit our Trade Counter to order and collect supplies in person. Our counter staff is trained and can advise you appropriately.
We have Trade Counters at all 3 branch locations;
Opening Hours (we're open Monday-Friday):
Horsham – 08:00 – 17:30
Petersfield – 08:00 – 17:30
Maidstone – 08:00 – 17:30.
You can benefit from free parking and loading assistance from our warehouse team.
Specialist Fabrication Services
With our Specialist Fabrication Services we are able to design and supply bespoke parts for you. This includes things such as tanks and bends and much more. The service usually has a 2 to 4 day turnaround time and can deliver nationwide. For more information you can visit our Specialist Fabrication page.
Contact us today
For more information on any of our services, do not hesitate to contact us today.