We now stock ACO Linear Drainage!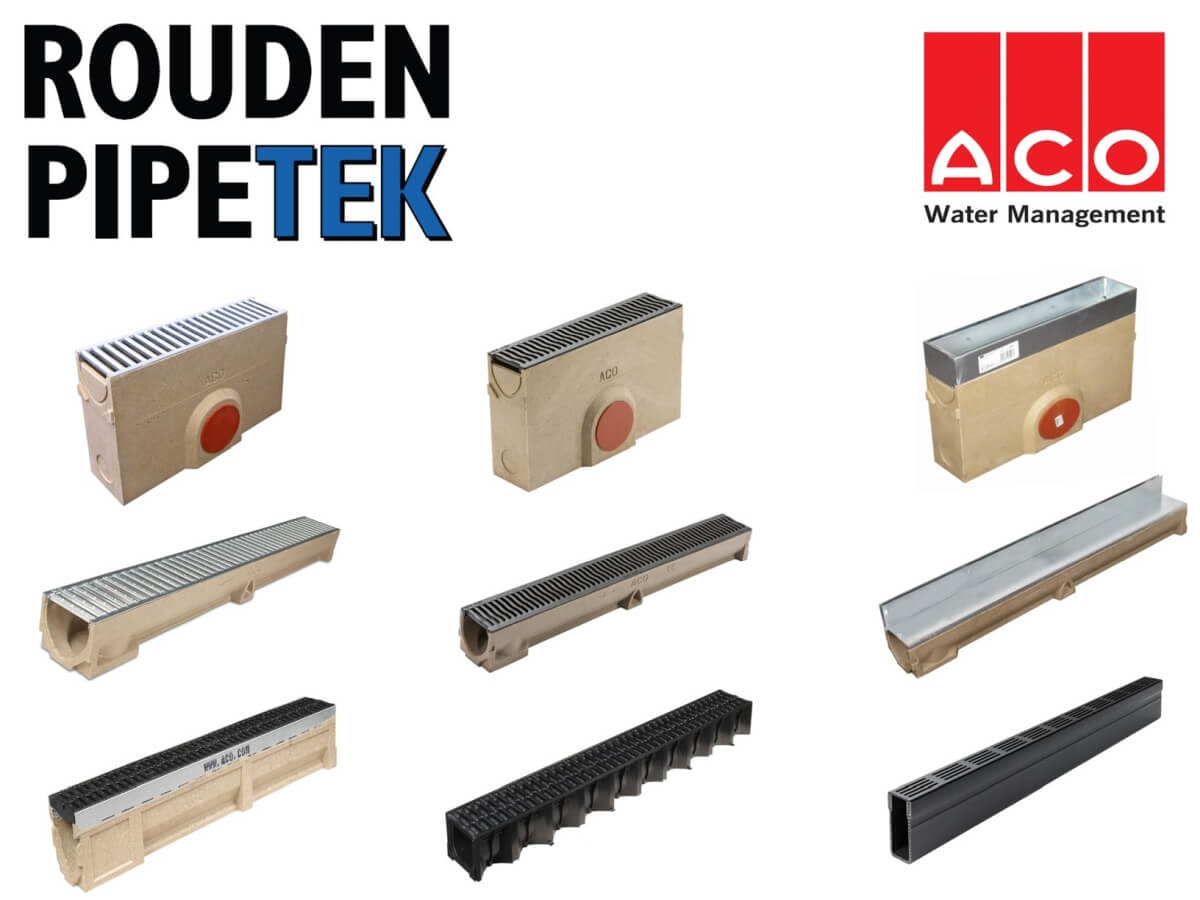 We now stock ACO Linear Drainage!
We are excited to announce that we are now a stockist of ACO Linear Drainage!
The ACO Group is one of the world's market leaders in drainage technology, offering industry leading design, development and manufacturer of a variety of surface water drainage systems.
We at Rouden Pipetek Ltd, are proud to stock a wide range of their channel drainage products including HexDrain, RainDrain, CivicDrain and Threshold Drain. Our ACO stock is suitable for a wide variety of applications. Whether your requirement is for driveways, pedestrianised precincts or car parks, we at Rouden Pipetek can cover them all.
Our ACO Linear Drainage stock also comes with various benefits, dependent on your requirements. These include a full range of loading classes, quick and easy installation and a choice of gratings to suit your decorative requirements.
Call your nearest branch today to find out more about our ACO range and how we can provide for your needs!
Horsham: 01403 275276
Petersfield: 01730 777350
Maidstone: 01795 843866